Austin Digital Marketing
A successful website takes more than just choosing the right colors or pictures. A genuinely successful site will achieve actual business goals. This is the core belief behind our Austin website services.
Are you looking for an innovative company that knows what they're doing and has the skills and zeal to bring about the changes and outcomes you desire? If you are, we are the team to contact. We are a group of experienced, innovative digital marketers who strive to develop creative solutions tailored to your unique business objectives. We can help you update your website, get your social media in shape, or develop a coordinated strategy to get your message out there.
Web Design with Austin Digital Marketing Goals
Our website process begins with a precise evaluation of the client's business and objectives… identifying those goals which can be achieved through the Internet with cost-effective methods and leveraging the necessary web hosting, design, development, and website marketing services.
Our team is on your side. Every day, our dedicated, experienced, and dependable digital team works hard to support and strengthen your business, and our success process helps you win!
A website is frequently the first interaction a potential customer has with a company, so everything must work appropriately while presenting a professional image. While aesthetics are essential to any successful website, it is also important to consider each element to understand its purpose. Rather than ticking items off a checklist, Get Digitally Fit's web design approach focuses on why each component works. Allow our talented designers to create an online portal that generates new customers for your company.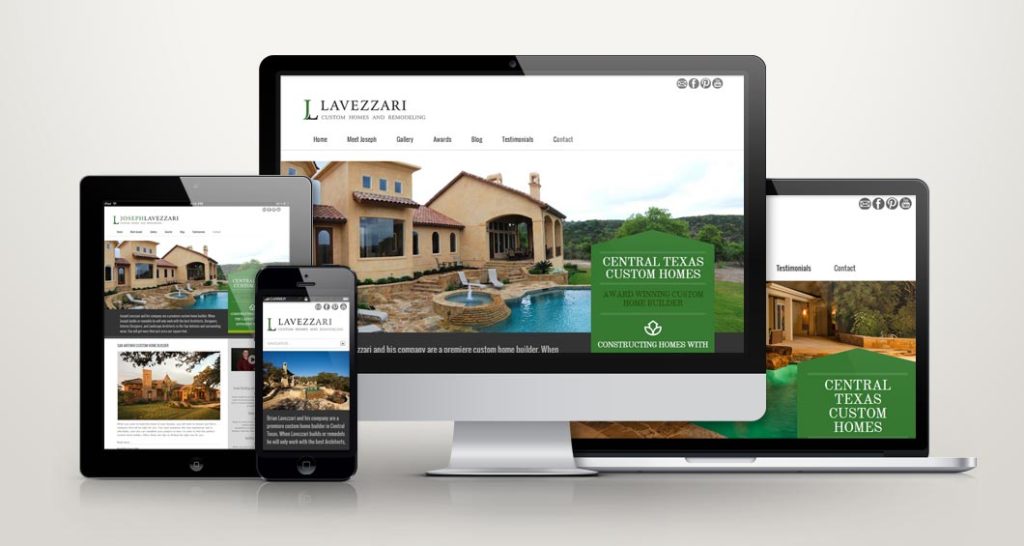 Check us out vs. The Competition. Search Austin Web Design Now.
What are On-Page and Off-Page SEO? Search Engine Optimization is a process where businesses optimize their online content so that when someone does a search with specific keywords, it is…
STRATEGIC ONLINE THINKING
Regarding website design, one concept should always be at the forefront of your mind: conversion. A converting page encourages visitors to take the desired action, such as purchasing a product, signing up for a newsletter, or performing another task. When you work with Get Digitally Fit, we examine your business and create a concise webpage that employs specific conversion strategies:
Evolving call-to-action propositions, headlines, and subheads clarify why visitors should take the next step.
Informative explanations of the benefits of working with your company.
Simple online forms that prevent customer frustration
While no promised magic bullet guarantees a successful website, you can be confident that we will work tirelessly until you are delighted with the results. We understand that the digital world is constantly changing, and we are always willing to make changes based on customer preferences or market fluctuations. Our goal is to tell your company's story in a compelling way that entices visitors to learn more.
STATING YOUR CASE
Some websites simply list a company's products and services, expecting that to entice a visitor to act. Unlike other design firms, we investigate why your process is the best way to do things. This information is incorporated into your page so that every reader understands why you are the best choice.
MAXIMIZE YOUR CONVERSION
Whether you want to update your online presence or launch a new business, Get Digitally Fit is the place to go for all your website development needs. We'll collaborate with you and your team to discuss your objectives and create a page that motivates customers to take the next step. Contact us online today to learn more about all of our creative services or to set up an appointment with a member of our team.
Search Engine Optimization
Our search engine optimization experience dates back well before "SEO" was a buzzword. Now it seems that anybody who knows what a meta tag is considered themselves to be an SEO guru. But do they have the background and experience that we have? Decide for yourself.
Creating a professional website takes a lot of time and money, but how do you get more people to see it? Thousands of dollars can be spent on advertising and marketing campaigns, but potential customers can see them right through them. Consumers today expect the best, and they rely on search engines to deliver accurate results. Get Digitally Fit SEO experts have worked with complex web crawler algorithms and know what it takes to get your company near the top.
While there is no one-size-fits-all approach to search engine optimization, some techniques can be used in various industries. Keep in mind that there is no way to guarantee placement at the top of the list short of paying for a sponsored result, so the best you can do is control the factors that are within your control. When developing a strategy for your company, we'll make sure to include the following best practices:
A high-quality website with well-written content.
Removal of duplicate pages that cause search bots to become confused.
Correction of code errors that may prevent you from ever appearing in searches.
Content simplification to make all of your information visible to web crawlers.
If your current SEO efforts aren't cutting it, let the experts at Get Digitally Fit take a look at your website and figure out how you can move up in the rankings. It's important to remember that this is an ongoing process because search bots and your competition constantly evolve. When you hire us to optimize your digital marketing efforts, you'll get a team of professionals who work hard to stay ahead of the technological curve.